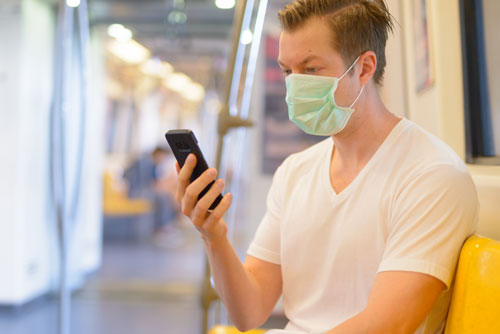 How to locate people with Corona Virus
COVID-19 GPS tracking app Chirp GPS lets users get alerted when they are in proximity of infected people, or when they might go somewhere a COVID-19 victim has been.
COVID-19 has been called the "invisible enemy" because it's impossible to see it. But what if we had a way to know where COVID-19 infections are around you? Or need to know if any employee you are tracking is infected? Chirp GPS can help.
We have implemented an essential change in the Chirp GPS tracking app that we are excited to put into everyone's hands.
Starting today, when you open the tracking app or website, you will be prompted to answer a voluntary question to help us, help you know where COVID-19 infections are around you.
By letting our platform know if you have been infected, are recovering, are feeling sick, or feeling good - you are letting the world know too.
The data collected is used anonymously to alert others when they get within a mile of someone that is infected or has been infected.
It also allows our large fleet customers to track the progression of the infection among their employees and drivers.
We do this at no cost to you, and only to help the global efforts of everyone.
Richard Harris, CEO